Trying to force outdoor nighttime photos...
To celebrate my birthday on Monday, I was treated to Korean at a restaurant here in Hyde Park. It was phenomenal.
Can you see the soup sizzling?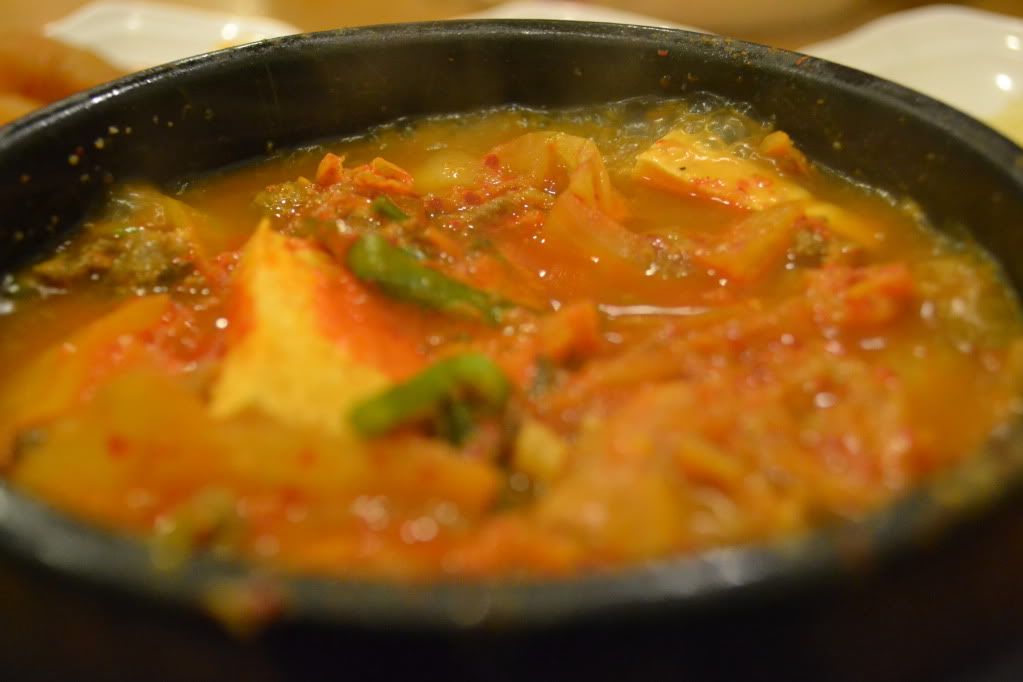 Place your order and in it goes to the kitchen to be whipped up by the two owners/servers/hosts. I'm guessing this is probably as close to Korean home cooking as you'll find here in the States.
Were there holes in our bowls?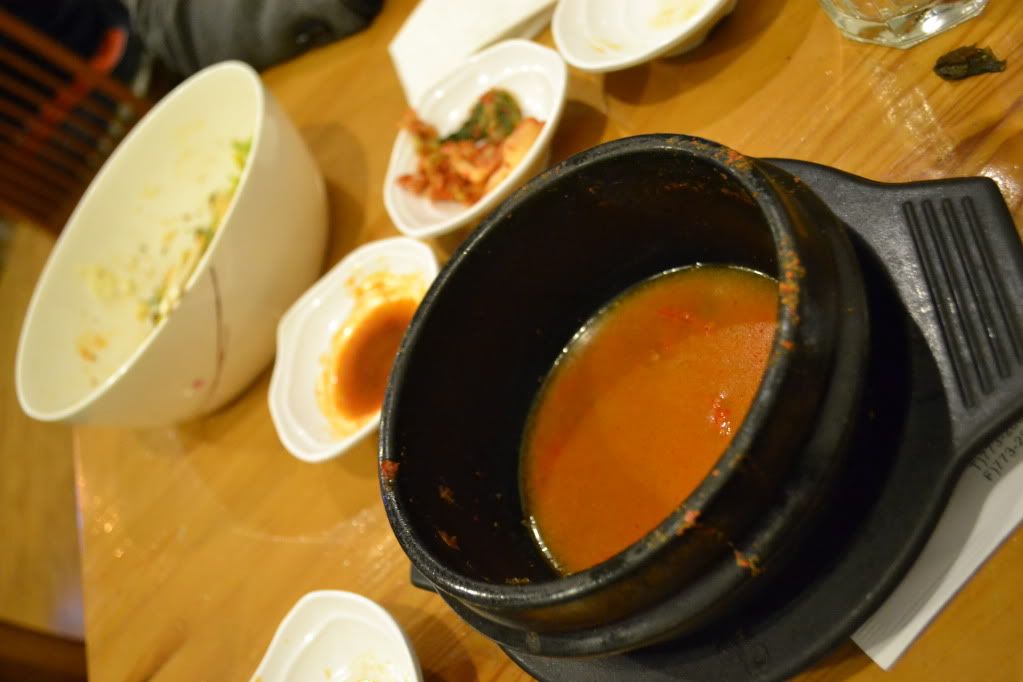 I decided to give these boots another shot. I've been having problems uploading images and so this post is two days in the making.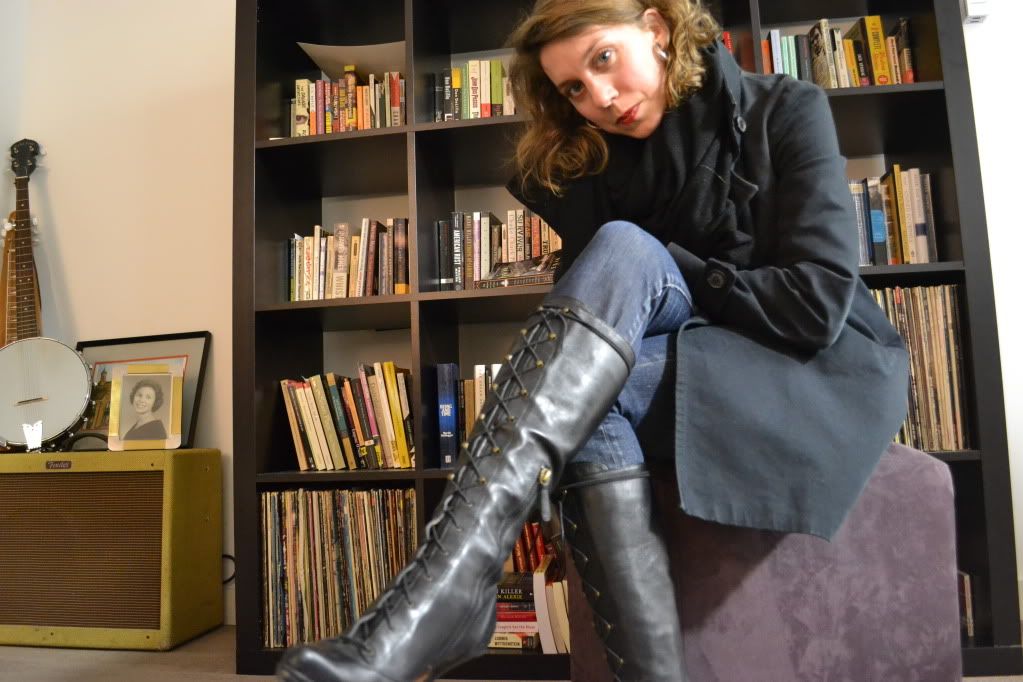 Being in a new location has presented more difficulties than I expected with composing photos. I am also trying to readjust to posing. For whatever reason, I lost momentum and now it is time to get back on track. I think even if I don't love what I'm creating, it's important to post and work through the difficulty. Any thoughts? (Constructive, I hope...) Strategies?
We are getting snow today, after hitting nearly 50 degrees yesterday. Wild. Hope you're keeping warm!
Bisous.